DRAINAGE SERVICES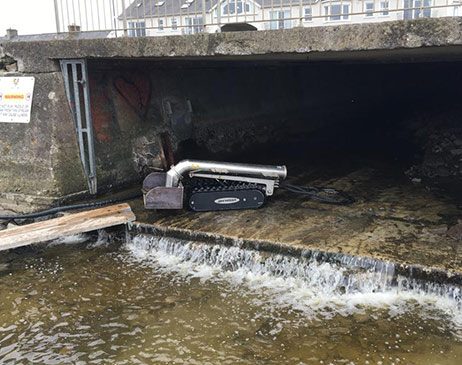 A core offering of our service, we provide drain and sewer services both for emergency eventualities and as part of a planned maintenance programme.
We use the most technologically-advanced suction and jetting equipment, together with state-of-the-art planning software, to work efficiently, sustainably, and reliably.
Sewer and Drain Cleaning
We offer drain cleaning solutions for any and every drainage network, across all industries. We have invested in a fleet of state-of-the-art combined suction and jetting equipment, which means we can service your need at any location – from a building in a busy city centre to a plant in a remote spot. This is complemented by our team of qualified and skilled operators who analyse every situation independently, to provide customised solutions for each project.
Sustainability is Key
A lighter carbon footprint guides our sewer and drain cleaning service. We are very aware that there is great wastage of drinking water in Ireland – which in turn generates tons of wastewater that must be treated at treatment works. With this in mind, we use water recycling for our sewer cleaning service and have invested in Recycler Jet-Vac trucks.
This system is a true 'green-that-works' solution – and means we can work efficiently, without time wastage and while conserving our precious natural resources.
Culvert Cleaning
With our Recycler Jet Vacuum Unit, we have the capability to clean any size culvert, and have experience in cleaning channels in any location – from those leading out to the sea, to those travelling underneath road works.
To reach those culverts in areas not accessible by drain-cleaning machines, we use off-road machines.
SECTORS FOR WHICH WE PROVIDE THESE SERVICES INCLUDE:
Pharmaceutical, Food and Manufacturing, Construction, Hospitality & Local Authorities